2018 Nissan GT-R OVERVIEW
2018 Nissan GT-R in Phoenix
"The Legend Continues" - Nissanusa.com
Starting at :
$99,990
3.8-liter twin-turbocharged 24-valve V6 engine
ATTESA E-TS® All-Wheel Drive (AWD)
20" Super-lightweight forged-alloy RAYS® wheels
Nissan/Brembo® braking system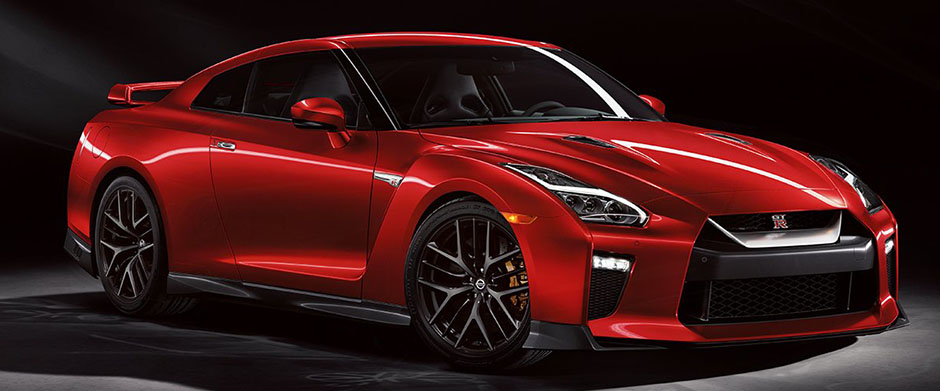 At Avondale Nissan, we give our customers a substantial experience in all aspects of their visit. With every Nissan, we know you're getting a great deal, and we've got numerous offers on the 2018 Nissan GT-R for our Phoenix shoppers. It takes just a few extra minutes to get here, but it's worth the drive, we guarantee it.
Avondale Nissan dealership near Phoenix is the only Nissan dealership in the valley with NO Dealer Add-ons and we're very proud of it. Not only do we have a huge selection of new, used and certified pre-owned Nissan's to choose from, but we will never show a higher price once at our dealership. Avondale Nissan's courteous sales staff will assist you in finding the right Nissan car, truck or SUV that improves your daily driving experience and way of life. We also carry a pristine used car inventory and impeccable certified pre-owned vehicles, of Nissan models and other top car brands. We invite you to browse our entire inventory lineup on our website, compare pricing, search specials, and then visit our dealership near Phoenix. If you do not see what it is you are looking for, just let our Avondale Nissan sales staff know, and we will find it for you.
Nissan GT-R Dealer in Phoenix
Nissan Performance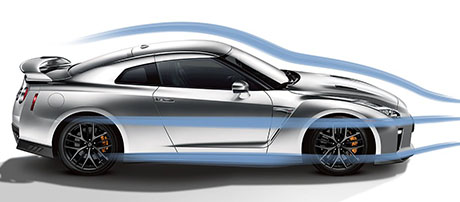 A Supercar That Sculpts The Wind
Relentless tuning of the GT-R's aerodynamics maintains its incredibly clean coefficient of drag to a super-slippery 0.26, yet provides consistent downforce. While you see a substantial, powerful supercar, to the wind, it punches through the air like a low-slung, mid-engine supercar. Pure aerodynamic alchemy.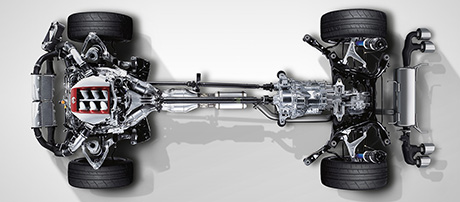 Premium Midship Platform
In another break with convention, Nissan GT-R's Premium Midship Platform places the engine farther back in the chassis for better handling. This unique layout also mounts the transmission with the transfer case in the rear of the Nissan GT-R, creating the world's first independent rear transaxle for an All-Wheel Drive vehicle.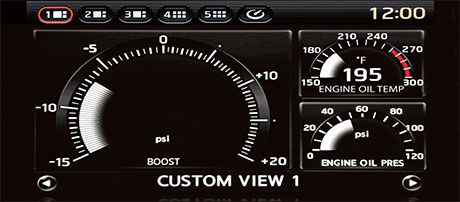 Traveling At The Speed Of GT-R
Once again, GT-R rethinks the way the driver receives information. Multiple, easily accessed screens are an innovative way the driver can get immediate feedback to key performance parameters. The result is engaging and informative – providing quick readability combined with the flexibility of multiple customizable displays.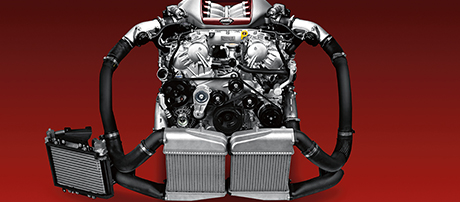 565-HP VR38 Twin-Turbo Engine
An engine designed to answer the demands of a supercar for the 21st century, the VR38 is high-performance, while being ideally-sized for lighter weight and optimal placement in the chassis.
2018 GT-R APPEARANCE
Multi-LED Headlights
The headlights feature four LED units to create an extremely natural light, replicating daylight, while also offering increased illumination. The super-wide-beam headlights expand the area of illumination toward the sides of the car, enhancing visibility, especially when cornering.
A Supercar That Sculpts The Wind
Relentless tuning of the GT-R's aerodynamics maintains its incredibly clean Coefficient of Drag to a super-slippery 0.26, yet provides consistent downforce. While you see a substantial, powerful supercar, to the wind, it punches through the air like a lo-slung, mid-engine supercar. Pure aerodynamic alchemy.
Multi-Material Body Structure
The GT-R's body gets maximum strength from Carbon Aluminum Die-cast Steel, a combination of carbon fiber, die-cast aluminum and steel. For structural rigidity, aluminum die-cast door inner panels are employed to decrease the amount of deformation during a crash. Die-cast aluminum is also used for the front strut housing and in the front suspension. For added structural rigidity, the suspension's strut tower bar is made of lightweight carbon composite containing aluminum honeycomb.
Nissan GT-R COMFORT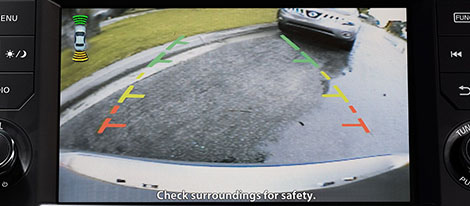 Rearview Monitor
With the rear view monitor, when you back up, a camera mounted discreetly on the rear of the vehicle helps you see what's directly behind you.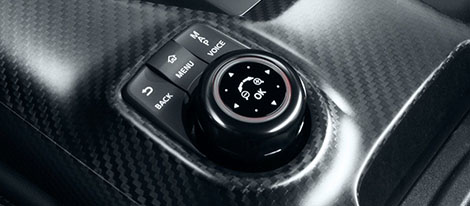 More Than One Way To Command The Display
In addition to its touch functionality, you can control the 8" touch-screen using the Display Commander. Positioned just behind the gearshift, it lets you toggle up and down, side to side, roatate, scroll through and control your infotainment system, all without the need to look down or touch the display screen.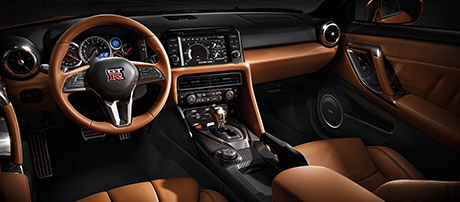 Completely Captivating
A tradition of craftsmanship makes the GT-R a supercar that will take your breath away – even when sitting still. Available semi-aniline leather appointments on the center console, door panels, and shift lever surround you in comfort, while available semi-aniline leather and double-stitching on the seats are a tactile and visual feast.
Nissan Intelligent Key®
The Nissan Intelligent Key let you tap a button on the door handle to lock and unlock your Nissan GT-R, while your keys stay in your pocket or purse. With the standard Push Button Ignition feature, you just get in, push the button and go.
2018 Nissan GT-R SAFETY & WARRANTY
Basic Warranty 36 month / 36,000 miles
Every Nissan is backed by a 36-month/36,000-mile limited vehicle coverage and a 5-year/60,000-mile limited powertrain coverage.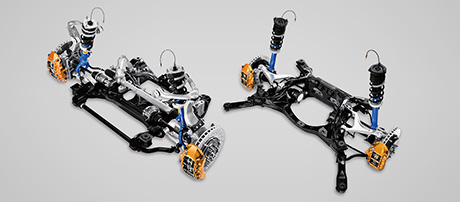 Blistein® DampTronic®
A special Blistein® DampTronic® driver-adjustable shock absorber system utilizes multiple vehicle information systems to provide appropriate damping forces and a high level of control for a variety of driving situations.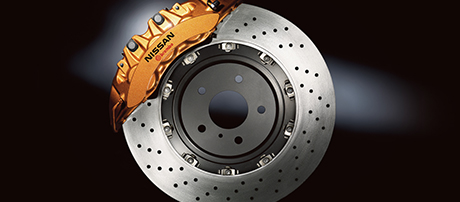 Brake Fast and Safely
The brakes feature 6-piston front and 4-piston rear calipers for stronger, more equal clamping power – something you'd expect to see on an all-out competition machine. For extreme rigidity with light weight, the caliper is machined from a single one-piece "monoblock" of aluminum.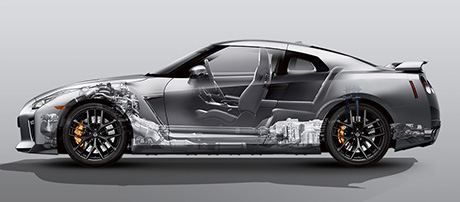 Anywhere. Anytime.
When most supercars stay in the garage or make a hasty retreat from the less-than-ideal conditions, the Nissan GT-R powers through, with one of the most advanced All-Wheel Drive and Vehicle Dynamic Control (VDC) systems ever used in a road car.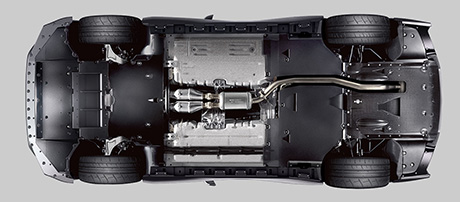 Made To Break All The Rules
The average car has exposed working gear under the car, where wind whips around, creating lift, and slowing you down. The Nissan GT-R, of course, isn't an average car. Its underbody is virtually covered by composite panels, giving it a flat, aerodynamic surface. At the front of the car, the flat underbody is accelerating the air and channeling it over the brakes, cooling them down. At the back, a carbon-fiber diffuser takes that accelerated air and slows it down, creating a vacuum effect that helps the Nissan GT-R stick to the road.
Attention Grabber? You bet. Get used to it. The 2018 Nissan GT-R is engineering intelligence on wheels. Ferocious acceleration, the epitome of power teamed with torque, and an unrivaled grip is merely the beginning. The new Nissan GT-R high-performance sports coupe receives top scores for driving dynamics thanks to the power of a twin-turbo V6 and the incredible grip of all-wheel-drive. With its powerful heart beating in four luxury levels, the 2018 GT-R Pure model is brand new and now stands first in line. The new Pure model is equipped with the same performance and appointments as the next level Premium model and is the "pure" meaning of performance value. One of the world's greatest in its class, the Nissan GT-R takes on sharp curves as effortlessly as it breathes. Excitement also lives in the cockpit. Lavishly leather seats keep tall drivers comfortably planted and the upgraded 8-inch infotainment system now displays your G-force performance data. Apple CarPlay is also newly included for 2018 adding to the wealth of standard features. Exceptionally easy to drive with potent power and sticky grip, the 2018 Nissan GT-R rumbles ready for your next road or track command.
Our Avondale Nissan dealership is passionate about providing a positive dealership experience while giving you a great deal on the 2018 Nissan GT-R or any other Nissan model that you desire. Our friendly and knowledgeable sales staff are determined to help Nissan shoppers find the best car, truck or SUV that fits into their way of living. Whatever your automobile needs are, Avondale Nissan can assist you in achieving satisfying results that have you driving off our dealership lot happy and fulfilled in the Nissan of your dreams. Come on in from Phoenix for a visit or test drive today, we look forward to meeting you!
2018 Nissan GT-R Offers Phoenix